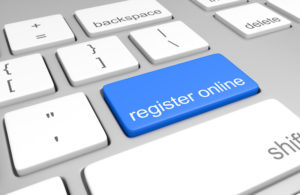 Program or Event Planning
Human Subjects Researchers click here.
All other administrators are required to address the following topics in the planning and evaluation of programs or events:
Administrators are required to address the following topics in the planning and evaluation of programs or events:
Selection and screening of faculty, staff, students and  volunteers including criminal background checks
Training for all authorized adults
Supervision ratio
Safety and security planning
Participation requirement forms
Transportation
Housing
Program evaluation by faculty/staff, participants and parents
Risk management plan to minimize risk of harm, injury or loss
Response protocols when there is an injury or illness
Response protocols when an authorized adult or program staff is accused of misconduct
Response protocols when a participant is accused of misconduct
Program orientation or information for youth and parents
Insurance requirements
Record retention
Refer to the Program Planning Checklist for more information and guidance.
Registration
The University of Michigan is striving to develop positive children's programming by sharing best practices and centralized resources to ensure a positive experience for all.
The program and event registry provides information about university-sponsored programs and events that have addressed child safety in their planning and have complied with all the requirements of the policy.
The U-M requires that all university-sponsored programs or events involving children and teens be registered annually. Program administrators are responsible for ensuring all information is current for their listed program(s) or event(s). It is recommended that registration be completed no later than 60 days before the program or event start date.
Under certain circumstances, program registration requirements may be waived or modified by Risk Management Services or the appropriate office on the UM-Dearborn, UM-Flint and Michigan Medicine campuses. For additional information about waivers of the registration requirement contact Risk Management Services at childrenoncampus@umich.edu or 734-764-2200.