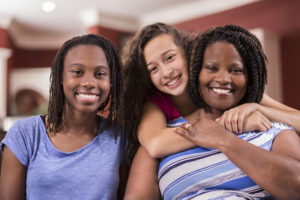 Whether your child or teen is participating in summer camps held on campus or attending an offsite workshop sponsored by the University of Michigan, we are committed to providing your child with the best experience possible.  As professionals, we know you entrust us with your child, and we take the responsibility to protect your child very seriously.
Promoting the health, wellness, safety and security of youth interacting with the university begins with the shared commitment of program faculty, staff, volunteers and administrators to the university's high standards for the well-being of your child.
Selecting the best program for your child
Consider asking program/event leadership these questions to ensure that the program you're considering will meet your child's needs:
How many children participate each year?
Is the schedule highly structured, or do children have a lot of free choices?
What type of interests should a child have to be successful in the program?
Do you have experience with children who have my child's type of learning and attention issues?
What accommodations can I expect the camp to make for my child's needs?
If I provide strategies that have helped my child deal with learning and attention issues at home or school, will your staff use them?
Are there special medical issues that need to be addressed?
Who can my child talk to if he/she has a problem with his/her counselor or with another child?
Before the program begins
Once you have selected the best program for your child:
Completely and accurately fill out all registration forms.
Discuss appropriate behaviors with your child or teen before the program begins.
Inform program staff of any concerns or special needs of your child or teen.
Inform program staff about any medical information and/or prescription changes between the time of registration and the beginning of the program. It's critical for parents to review their child's special medical needs with program staff at least three weeks in advance to ensure all information is accurate.
Make transportation arrangements. If someone other than you (child's parent or legal guardian) is picking up your child, you may need to complete the Pick-Up Authorization form.
Report any concerns promptly to the program staff or to Risk Management Services at childrenoncampus@umich.edu or 734-764-2200.
Each individual involved in children's programming agrees to follow the established university code of conduct. In addition, our program faculty, staff, students and volunteers undergo a background screening and complete annual training focused on health, safety and security, including first-aid and medication management, proper disciplinary procedures and detecting and reporting abuse or neglect.
Current list of registered U-M programs 
For More Information about U of M Camps and Programs visit https://youthhub.umich.edu/marketplace/opportunities
See the U-M Standard Practice Guide: Policy on Minors Involved in University Sponsored Programs or Programs Held in University Facilities
If you have additional questions, please contact: Risk Management Services at childrenoncampus@umich.edu or 734-764-2200.